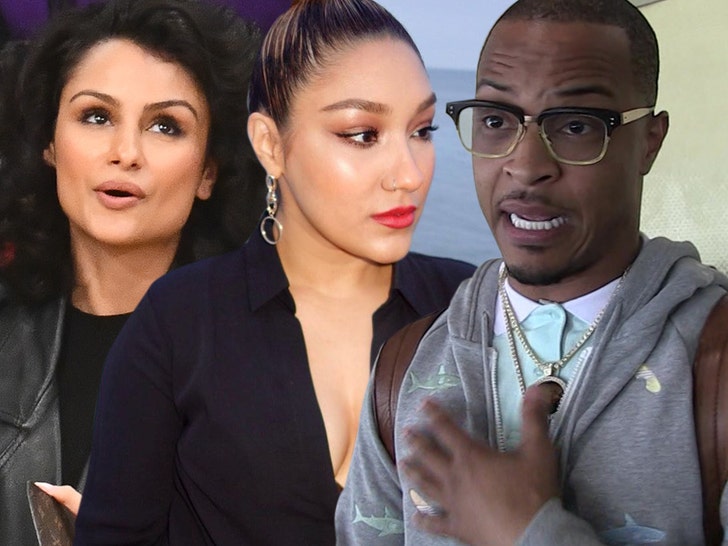 The Black body is a constant source of policing.
The Black, female body is a constant source of policing, shaming and control.
I wrote a mini series about this called, For A Fast Girl, earlier this year. Click here for that. It is 5-parts, and I encourage you to read that–and come back to this.
________________________________________________________________________________________
Welcome back!
When I first heard this story, I thought it was a whole joke. I heard about this, and I thought that people had to be playing. The fact that this happened, this happened to a Black girl, a Black woman–as a Black woman–is triggering! It makes me feel a mixture of rage, sadness, and embarrassment.
First thing:  Deyjah Harris is 18.
On the podcast, Ladies Like Us, Clifford (No, he will not be referred to as T.I. or TIP here) was saying how he goes to gynecologist visits with his daughter. Okay, I can ride with that. Let her be responsible for her own body. My first gynecologist visit was when I was 17. My mother was a nurse, an L & D nurse, and wanted to make sure I knew she knew I would not be under her roof always. Meaning, I got a Pap Smear (part of Well-Woman Exam), and my mom got me a script for Birth Control pills.
Me:  "Mom! But I'm not doing anything!"
Mom:  "Just in case you are."
That was the extent of that. My mother knew that as much as she wanted me to remain a virgin/wait till I got married/wait for true love. The fact is, I was 17. Teenagers make stupid mistakes! She would rather me be safe than sorry. That, and she didn't want me to be a teenage mother. This is also the woman that told me, and I am quoting damn near verbatim:  "You better stay a virgin till you leave my house! I'm an old L&D nurse:  I know what to look for."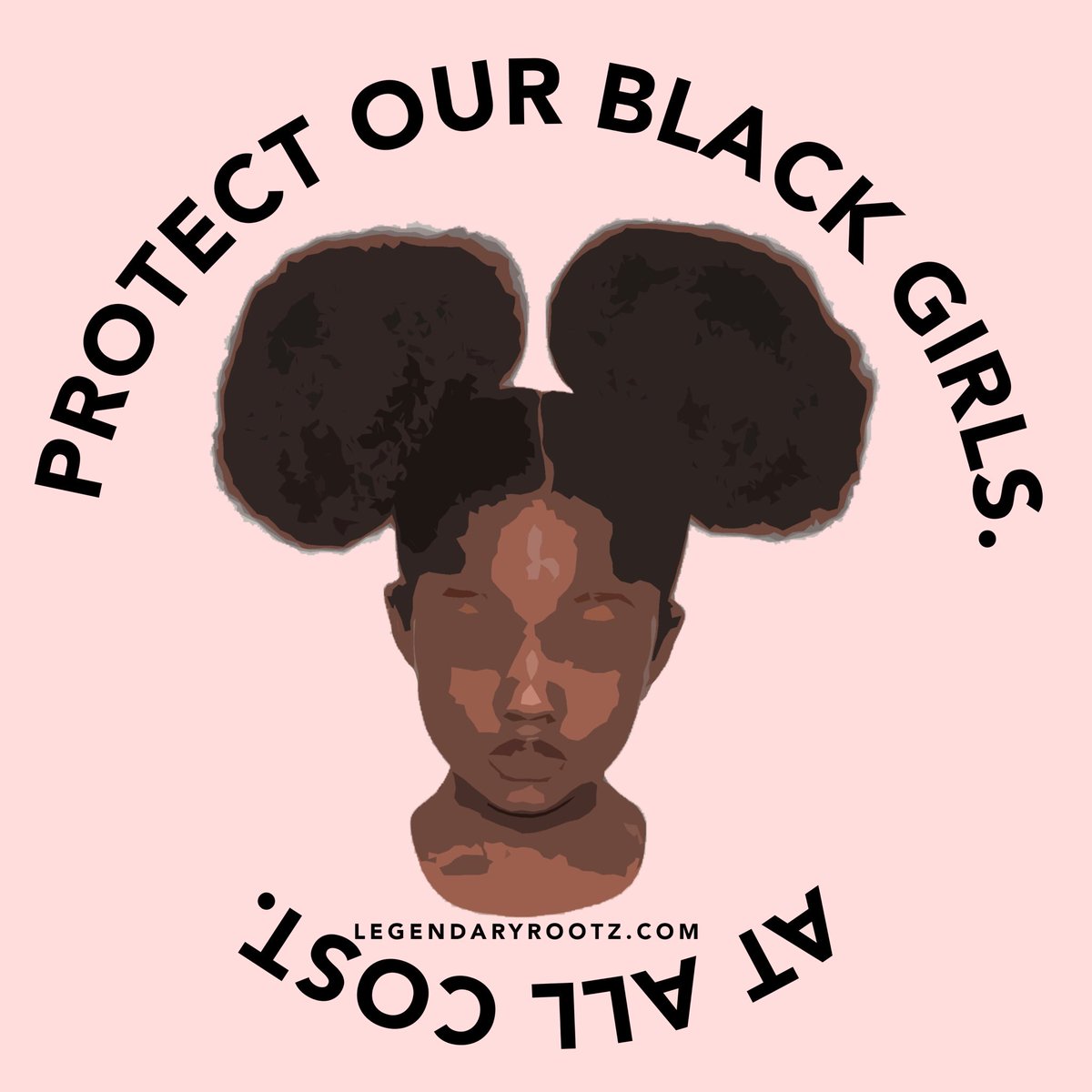 Bruh, I was not prepared to test that. So I didn't.
But no, my mother–MY MAMA!–still didn't come into that examination room with me. She didn't ask my GYN if my hymen was broken. She didn't ask if I was still a virgin. She turned the control of my body, over to me.
Now, I cannot speak for the goings-on at the Harris Household in Atlanta, but the Bush household? My mother was aware of all goings-on as it relates to her daughters. I cannot speak for the quality of motherhood that Tameka "Tiny" Harris has given to her daughter, but I will say this. Tiny needs to remind Clifford that the only vagina he needs to be concerned about is hers. All others–including these outside chicks he's dealt with!–he need not be concerned about.
Deyjah is grown. Deyjah is 18. Deyjah is in college.
If she wasn't a virgin (an intact hymen is not concrete proof that a girl has not been penetrated), was was he going to do?
The thing that I cannot ride with is him asking the doctor to make sure her hymen is in tact. I cannot ride with him asking the doctor for 'his results.' I cannot ride with the fact that after a birthday party, he put 'Gyno' on a post-it where she could see it. The fact that he considers his daughter's body property? That is unsettling to me.
Here is why.
This behavior is the same shit that I grew up in! And I am now 20 years older than 18. Clifford is the type of dude now that he has all this money, can't no body tell him nothing! He figures he can move in an around the world as he sees fit, because money (ergo, power) insulates him!
In the clip heard through here through the YouTube Channel, King Of Reads, the played details exactly what Clifford said. And how serious he is about this. Keep in mind, this same energy isn't given to his sons when they start having sex! I don't remember any news about Clifford taking his sons for STD testing, or making videos on teaching them proper condom techniques! There is nothing in the news about when his sons break the hymens of other women's daughters, or other men's daughters.
The Urban Prophet Nasir Jones, said it best on his Life Is Good album–the track, Daughters: God gets the 'foulest players, and heartbreaker's by giving them girls. I believe that. The hosts of the show are heard giggling as he is detailing what lengths dude has gone to in policing his daughter's virginity.
They giggled.
They laughed, as if they couldn't believe it
They didn't challenge this.
Perhaps, they have never been called 'fast.' Perhaps they had never been told the body you have is a temptation to weak men, and it is your fault if something happens to you in regards to rape, accosting or molestation. Maybe they have never been the victim of a father telling a doctor to 'check her hymen' and 'give me my results.' Perhaps they have never been told that the body they walk through the world in isn't theirs. That is both weapon and distraction. The giggling was acrid.
Toxic patriarchy is acrid. And it grows putrid flowers that have the toxic ambrosia of hubris powered by influence! There is something so insidious about what he did to her; what social media is dragging him for; what the internet is doing–to her.
This type of policing of the female form  is often seen in countries where religious regimes are in power. Where women are chattel, to be possessed–as they are feral, wild and more animal that human.
This ain't cute, Clifford! This ain't cute, Tameka!
I know there are people that will champion what he did, what he is doing, and will say those that feel as I do are 'overreacting.' Or say, 'these girls are fast and they need their fathers to be involved in their lives!' I know there will be people whom will say that I, and those that feel as I do, which will dismiss my opinion. That is their right.
Ignoring something that does not make it more palatable. Does not make it vanish. It does not make it less easy to address. Cancer that you ignore, becomes metastatic–meaning it spreads! Bell Hooks said that patriarchy has no gender. I agree.
I am in full support of fathers being involved in the lives of their children. I am in favor of fathers being knowledgeable of how their children's bodies work. The world is a dangerous, dark and evil place. But, this? Like this? No.
When does a Black woman own her own body? Someone needs to let me know.
[Top image from TMZ, middle image-Twitter, last image-AZ Quotes.com]