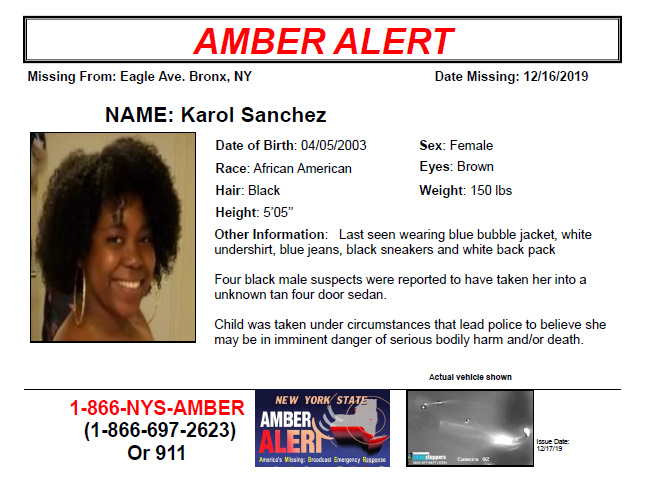 Dear Karol:
Dearest one, I am glad you are safe and well. I am glad this was all a scam, a caper of sorts. I am glad–for what its worth–you were safe. Also, I am glad that you came back. With that said, allow me to say what I'm sure no one else has been able to–calmly.
Stop running after men. Stop. Stop it now. If you don't stop now, you will do this your entire life. You will look for affirmation, comfort, adulation and praise from outside sources. Your life will remain a coup of the saddest sort.
Stop. Stop it, Karol.
I know him being inside you, flipping your body, pulling your hair and taking your body to an ecstasy your 16-year-old can barely hold is intoxicating. I know it is! Any woman that was ever a girl knows. The sweet nothings, the thoughts of forever as you hang on to him as he does as best as he wills his body to give.
But this? What you just did? My dearest one, this is not how you craft forever. You are young, and these mistakes are expected of the young. In that respect, I can forgive. As a mother, I am defiantly angry at you. I am disgusted at this perverse plan you either orchestrated or co-signed. Yet, I can understand it. There were other ways, dear one. There were other ways–yet, here you are.
Mothers do not have the programming to be your friend before the age of 25. As daughters, we need all their wisdom, clarity and influence to live and survive! Female children need mothers equal parts satin and iron. We need their softness and comfort. We also need their strength and steadfastness! Your mother is not your friend–stop looking for her to be.
What you have done? This is a stunt. This is a tantrum. With girls that look like you vanishing every other day–whether by stunt, bad decision, fake friends, immigration–what made you think this would be 'cool' to do? What you have done is kicked a hole in the relationship between you and your mother. The relationship you wanted ain't possible right now. The time she will need to get over what you did–will not be quick. Not at all. This is not the kind of lore your family will laugh about until your mother is dead.
The consequences of your actions will go beyond being talked about on-line, blogs or other forums. You need to understand their are consequences to these types of capers: you cannot go through life raging through it!
This was wrong, Karol. I cannot even express how wrong this was. Bad thing is you won't see just how wrong this was until you have a daughter. The lore is when a woman has a daughter, however she was to her mother, she will get a daughter just like she was–3 fold. At this point, Karol, I'd pray for a son.